Family Activities
Let the kids free
After a long few months in lockdown it finally time to get out with the kids and explore.
Sky Park
Skypark is Ireland's biggest Adventure Park, with a wide range of adventure activities in the air and on the ground. From the longest aerial adventure course in Ireland, to zipline fun, footgolf, archery and aeroball there is something for all ages and abilities.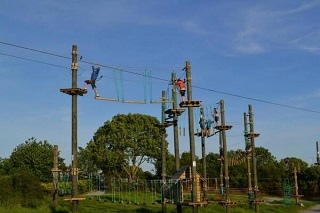 Carlingford Adventure Centre
Carlingford Adventure Centre is the top Activity Centre in Ireland. It provides outdoor pursuits and activity holidays for kids and adults. The ethos of the centre is to offer fun and challenging activities in a safe and friendly environment.
Long Acre Alpacas
Long Acre Alpacas is a small alpaca trekking company based near Ardee in County Louth. Alpacas are wonderful animals to be around they have a curious nature and all have very different personalities. Trek through the "great bog of Ardee" which is the most easterly raised bog in Ireland, it is an area of natural beauty and home to wonderful flora and fauna such as heather and bog cotton, this together with the moist condition create a perfect habitat for frogs, butterflies, bees and other wildlife.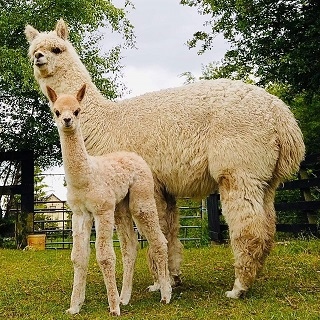 Oak Tree Stables
Oak Tree Stables is a local riding school ideally located on the Cooley Peninsula in Deer Park, Ravensdale just outside Dundalk. We offer horse riding lessons, treks, beach rides and livery. Our professional and friendly staff teach lessons from beginners to advanced riders.
Newgrange Farm
Set in Ireland's ancient east in the magical Boyne Valley, Newgrange Farm is one of Ireland's first open farms. We invite you to discover all the fun life on the farm has to offer. Bring your curiosity, a sense of adventure and get ready to make memories that will last for years to come.